The Nigerian Postal Service (NIPOST) was founded in 1987 to deliver a faster and better postal service. Nigeria's postal code consists of a six-digit numeric code, which is associated with their postal centers.
Since the use of postal/ZIP codes is the same in every country (that is to enable the Post Office to quickly and accurately sort and deliver mail efficiently in a defined location) I'm going to assume your question about how to check postal code in Nigeria is how to find your postal address.
Nigeria is divided into 9 regions, which make up the first digit of the code. The following three digits to the district or to the associated post office represent the delivery destination.
The regions are is as follows:
Northern Central (includes Abuja ( F.C.T ), Benue State, Kogi State, Kwara State, Nassarawa State, Niger State, and Plateau State).
South East Region (includes Abia State, Anambra State, Ebonyi State, Enugu State, and Imo State)
North East Region (includes Adamawa State, Bauchi State, Borno State, Gombe State, Taraba State, and Yobe State)
South South Region (includes South South, Akwa Ibom State, Bayelsa State, Cross River State, Delta State, Edo State, and Rivers State).
South West Region (includes Ekiti State, Lagos State, Ogun State, Ondo State, Osun State, and Oyo State).
North West Region (includes Jigawa State, Kaduna State, Kano State, Katsina State, Kebbi State, Sokoto State, and Zamfara State).
How Find Your Postal Code Online
1. Go to the NIPOST website at https://nipost.gov.ng/Default

2. Click on "FIND A POST CODE" to open a postal code finder website.
3. Enter the name of your address on the search field and click search.
4. You should now see your address displayed on the search result followed by the postal code.
The state and local governments are governed by an elected governor and chairman respectively. Inside the state are the cities respectively municipalities that have their postal code. In rural areas, there is the village presided over by councilors.
In Nigeria, the use of postal codes is needed by the postal service, to ensure that a shipment reaches its destination safely and easily.
How to Check If Your Postal Code for Nigeria Address is Correct
Nigerian postal codes may be tricky and easy to mistype. As a result, when you edit the information in your account in some websites you may see a warning message.
The following information concerns the correct ZIP code information for Nigeria:
A Nigerian Postal code is a six-digit number that forms part of a postal address in Nigeria. Like South Africa, Ghana and Kenya's Postcodes, Nigeria's Postal codes are numbers, consisting of only digits. The first three characters of Nigeria's Postal codes form a forward region area.
The last three digits of Nigerian Postal codes represent a delivery location. A mail delivery location stands for an address or several addresses corresponding to a city, streets, a small town, a big government department, a university, a business, a hospital, etc. that receives high volumes of mail regularly.
Find My Postal Code Post Office
All mail was sorted by the NIPOST agents, once it got to the regional sort center all of it would have the same city name, So the postal agents would have to know each street and number range for that street/post office to send it for deliver.
The last three digit numbers allow for faster and more accurate sorts, as the postal agents would just need to sort it by the two three numbers on the envelope.
You can also find the address of the post offices in your state: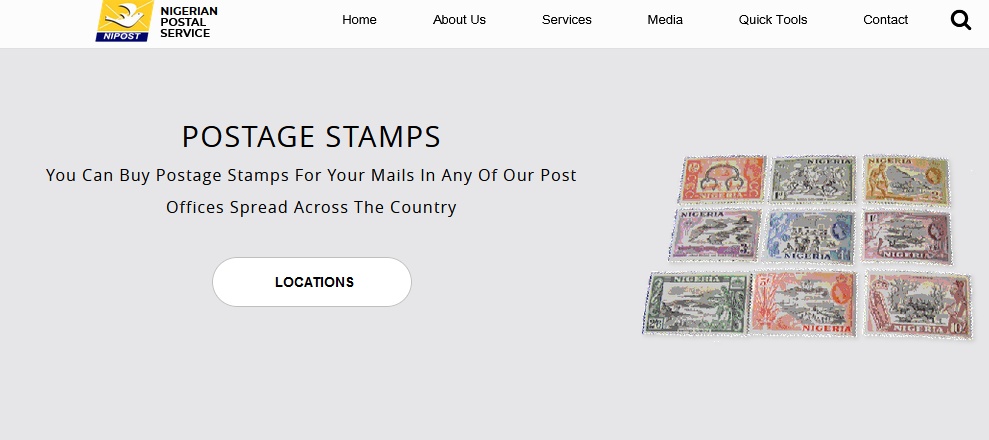 Scroll down to the button on the NIPOST website and click on "LOCATION", enter the name of your state to find the list of all the post offices.