Naija Zip Code List of All the States
Welcome to the Naija Zip Code Lookup Tool!
The postal code in Nigeria is a special set of numbers that helps the post office organize and deliver mail more easily. It helps post offices sort lots of letters and packages quickly by telling them where each piece of mail needs to go. The code also makes it easier to locate where someone lives because each code is linked to a specific area. It is also useful when you buy things online, as the postal code is used to make sure your items get to you at the right address.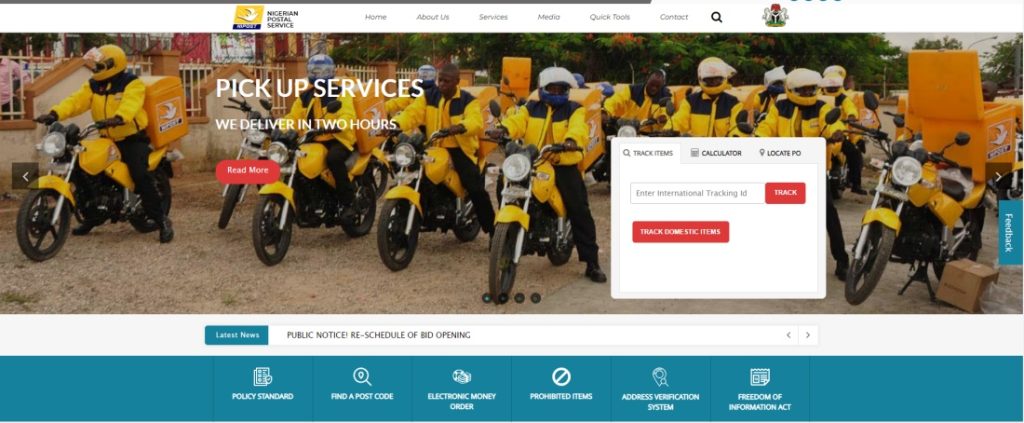 In Nigeria, we use a 6-digit postal code system organized by region. There are nine regions in the country, and each region is represented by the first digit of the postal code. Contrary to some other countries, our codes consist of only numbers.
Here's how it is arranged:
The first digit represents the region.
The remaining three digits are determined by your local post office.
This system helps organize mail efficiently. Below, you'll find a list of all the states in Nigeria, along with their general/central post office addresses and respective postal codes.
S/N
States
General Post Office
Postal/Zip Code
1
Abia
General Post Office, Asa Road, Aba
440001
2
Adamawa
47 Ahmadu Bello Road, Jimeta, Jimeta
640001
3
Akwa Ibom
Ibom Plaza Bypass Rd., Uyo
520001
4
Anambra
Iboku Street, GRA, Onitsha
420001
5
Bauchi
Wunti Roundabout, Bauchi
740001
6
Bayelsa
4 Hospital Road, Yenagoa
561001
7
Benue
OPP. Min. Of Works HQtrs Banks Road Makurdi
970001
8
Borno
Jos Road, Maiduguri
600001
9
Cross River
Calabar Rd., Henshaw Town, Calabar
540001
10
Delta
Okere Road, Warri
320001
11
Ebonyi
Water Works Rd. Abakaliki
840001
12
Edo
Airport Road, Benin
300001
13
Ekiti
Ado Ekiti
360001
14
Enugu
33 Ogui Rd., Achara, Enugu
400001
15
Gombe
Nipost Adject APC Square, 760001, Gombe
760001
16
Imo
21 Douglas Rd., 460281, Owerri
60001
17
Jigawa
Dutse, Jigawa
720001
18
Kaduna
1 Yakubu Gowon Way, Sabon Gari
700001
19
Kano
Post Office Rd., Fagge
800001
20
Katsina
IBB Way, Kastina
820001
21
Kebbi
Sanetech Nigeria Enterprises, Tsohuwar Mayanka, along Badariya Area
860001
22
Kogi
Hassan Usman Katsina Road/Government House Road, Off Zone 8
260001
23
Kwara
Oko Erin, Kwara
240001
24
Lagos
GPO Building, Marina St, Lagos Island, Lagos
100001
25
Nasarawa
Akwanga
962001
26
Niger
ohammed Road, Minna 920101, Minna
920001
27
Ogun
Sapon, Kemta, Abeokuta,
110001
28
Ondo
Deji's Palace Rd., Akure
340001
29
Osun
Ilesha Road, Osogbo
230001
30
Oyo
Saki-Iseyin Road, Iseyin
200001
31
Plateau
1 Ahmadu Bello Way
930001
32
Rivers
Azikiwe Rd., Old Port Harcourt Twp., Port Harcourt
500001
33
Sokoto
Maiduguri Rd., Mabera
840001
34
Taraba
4 Loddo St, 660213, Jalingo
660001
35
Yobe
Damaturu, Yobe
320001
36
Zamfara
Gusau, the state Capital
860001
FCT, Abuja Capital Territory
Abubakar Musa Argungu House, Plot 1279
Muhammadu Buhari Way, PMB 12537,
1279 Mohammadu Buhari Way
900001
Zip Code and Postal Code in Nigeria
In Nigeria, the term used is "postal code" rather than "ZIP code." The postal code system in Nigeria is organized by region and is used for mail sorting and delivery within the country.
So, to clarify, in Nigeria, it's referred to as a "postal code," not a "ZIP code," and using the correct local postal code ensures the proper delivery of your mail within the country.
Also, the number "234" is not a postal code for Nigeria; it is the international dialing code for Nigerian phone numbers. People sometimes mistakenly use it as a ZIP or postal code, but that's inaccurate.
How to Receive a Package Sent to You in Nigeria
To receive a package in Nigeria, you can follow these steps:
1. Know the Courier Service
Find out which courier service is handling the delivery. Common international courier services include DHL, FedEx, UPS, and others. The sender should provide you with a tracking number that you can use to monitor the package's progress.
2. Contact the Local Office
Once you know the courier service, contact their local office in Nigeria. You can usually find contact information on their website or through a customer service hotline. Inquire about the status of your package and any additional information needed for delivery.
3. Customs Clearance
If the package is coming from abroad, it may go through customs. Check with the courier service or local customs office to see if there are any customs duties or taxes you need to pay for the release of your package. Be prepared to provide the necessary documentation for customs clearance.
4. Address Format
Ensure that the address on the package is correctly formatted. The recipient's name, house number, street number, city, postal code, and country should be indicated. This helps in the smooth processing and delivery of the package.
5. Payment, if Required
In some cases, you may need to pay customs duties, taxes, or other fees to receive your package. Clarify with the courier service if any payments are due and the accepted payment methods.
Regarding the ZIP/Postal Code for Nigeria, it's important to note that Nigeria uses postal codes, not ZIP codes. The Nigerian postal code is a six-digit numeric code. The first digit represents the region, the second and third digits represent the dispatch district, and the last three digits are for delivery. You can find the correct postal code for your specific location by checking online resources like NgnPostal.com or the Nigerian Postal Service (NIPOST).