The Nigerian Postal Service (NIPOST) is an essential government agency that plays an important role in the lives of millions of Nigerians. It is owned by the Federal Government of Nigeria and is under the Federal Ministry of Communications. NIPOST was created on 1st January 1995 by the virtue of Decree No. 18 of 1987.
However, it became an independent entity on 1st July 1992 (i.e it became a legal personality that can sue and be sued). With NIPOST becoming an independent body, the Federal Government promulgated Decree 41 of 1992 and classified NIPOST as a Government Parastatal providing and having the following main functions:
To develop, promote, and provide adequate and efficiently coordinated postal services at reasonable rates.
To maintain an efficient system of collection, sorting, and delivery of mail nationwide.
To provide various types of mail services to meet the needs of different categories of mailers.
To establish and maintain Postal facilities of such character and in such locations consistent with reasonable economics as will enable the generality of the public to have ready access to essential postal services.
To represent the Federal Republic of Nigeria is her relations with other Postal Administrations and International bodies.
Note that the first post office was established by the British Colonial Masters in 1852.
The NIPOST is the only delivery company that has access to every address in Nigeria. The entity provides the postal code, how they work, and attached it to your state, L.G.A, city, villages, and communities. This article explains other key services provided by NIPOST in addition to the ones assigned to it by the law.
Table of Contents
13 Services Provided By NIPOST
13 Services Provided By NIPOST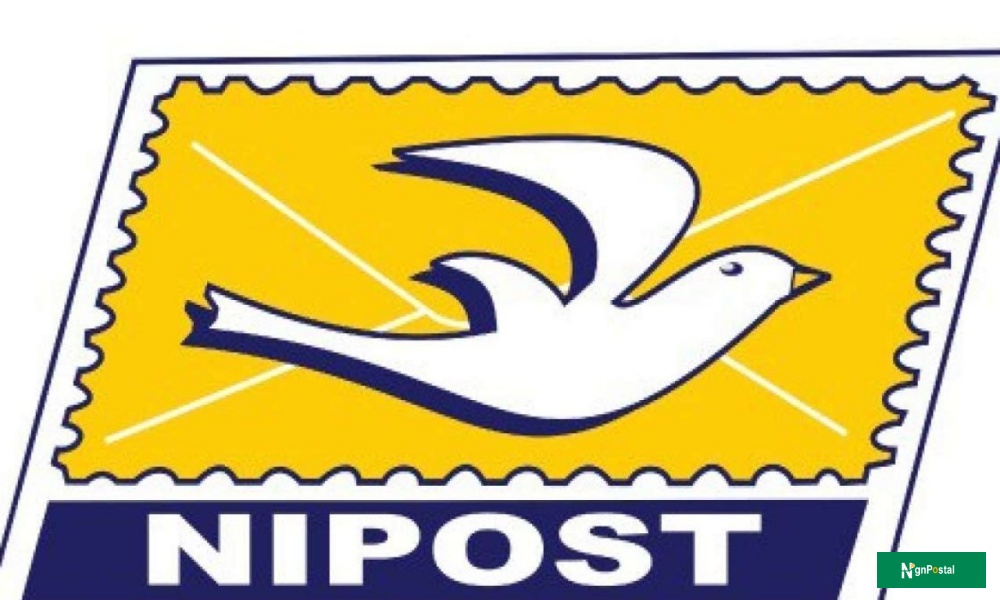 Some of the key services of the NIPOST include:
Giving License of Postage Meter Franking Machine.
Provides a Good Tracking System.
Lease of Post Office Counter Space.
Issuing of Post Office Identity Cards .
Universal Access Courier Services at Affordable Prices.
Rentals of Temporal Post Office Space.
Delivery Services to Customers.
Acts as Agent to the Governments.
Delivery to Remote and Rural Areas.
Provides E-Commerce Services.
Support for Businesses/Entrepreneurs.
National Security.
Appointments of Individually Managed Postal Agencies.
1. Giving License to Postage Meter Franking Machine: Franking Machines allow companies and businesses to image postage within their office. It eliminates the need to make trips to the post office to pay for stamps.
These machines can be hired or bought from the manufacturers or their agents, by private individuals, or by companies for franking mail with an impression indicating the quantity of postage with the date and place of posting.
Users of this machine get a license from the local Head of NIPOST and payment in advance in respect of postage must be made from time to time at the licensing postal office.
2. Provides Good Tracking System: Every piece item/package that passes through the postal service is tracked, which also adds a higher level of security.
In addition to these key roles, the NIPOST also plays a significant role in generating jobs and giving help to its workers. NIPOST is one of the biggest employers in the country and gives a range of assistance to its employees, including retirement benefits, and paid time off.
The e significance of the NIPOST can't be exaggerated. It plays a crucial part in engaging Nigerians, aiding businesses, and protecting the integrity of National Security. The NIPOST is an important government agency that plays a significant role in the lives of millions of Nigerians.
3. Lease of Post Office Counter Space: There are many counter spaces ready for possible lease to buyers like Banks, cooperative societies, clubs, Associations, and related institutions. This is in line with NIPOST's need to provide for the community and social advancement.
4. Issuing of Post Office Identity Cards: Post office identity cards are handed out to NIPOST clients as a way of recognizing them in their day-to-day transactions with the NIPOST and therefore prevent incidences of impersonation and fraud.
5. Universal Access Courier Services at Affordable Prices: The NIPOST provides universal access to Courier services, ensuring that every Nigerian, regardless of their location, has access to affordable and reliable mail services.
The primary reason for this is that the NIPOST has been required by law to provide services to Nigerians at an affordable price.
6. Rentals of Temporal Post Office Space: The NIPOST has quite a limited rental space for temporary storage or other uses in some of its post offices throughout the country. These spaces are allowed for a limited period and at an agreed price.
7. Delivery Services to Customers: The delivery service enables a customer to call either by phone or any other means at any designated post office to have his/her mail-collected checks delivered to an assigned address within a few hours.
NIPOST renders this service from Monday to Saturday. The service has the benefit of speed and trustworthiness while keeping hand-to-hand checks. Also, it saves the customer the stress of leaving his office or home to the post office for the collection of his mail.
8. Acts as Agent to the Government: The services in this respect include, Distribution of Company Shares and Application forms, Payment of Pension to pensioners on behalf of the government and other agencies, Sales and Renewal of Drilling/Meter License, Sale and Collection of Insurance policies, Sales and Renewal of Licenses, Sales, and Distribution of Examination forms, and many more.
9. Delivery to Remote and Rural Areas: The NIPOST provides delivery services to remote and rural areas, which may not be economically viable for private courier companies. This helps to maintain the link between these communities and the rest of the country.
10. Provides E-Commerce Services: The NIPOST also plays an important role in the growth of e-commerce, providing delivery services for online retailers, and consumers and ensuring that goods can be delivered to customers on time and in a cost-effective way.
11. Support for Businesses/Entrepreneurs: The NIPOST provides cheap and reliable delivery options for businesses of all sizes, helping to support the growth and competitiveness of the Nigerian economy.
12. National Security: The NIPOST being a government agency provides secure delivery services for government agencies, including the military, and helps to maintain the security and confidentiality of sensitive information.
13. Appointments of Individually Managed Postal Agencies: NIPOST also appoints paid postal agents in places where a post office is not accessible and there is demand for postal services.
The Postal agents in this respect can sell stamps to the public and deliver mail on behalf of NIPOST. Postal agents have other jobs to do on this own, in addition to the agency work.
For where a postal agent has a high turnover, his agency can be promoted to a sub-post office. Therefore, in addition to the sale of stamps and delivery of mail, it also sells postal/ money orders.
FAQ
What are the differences between NIPost and Courier services?
NIPOST and Courier services both deliver goods to people's homes or businesses. However, there are some differences between them, The biggest difference between NIPOST and courier services is that couriers are dedicated to making deliveries in short time frames.
The NIPOST is generally a government agency. They sort and deliver letters and packages both within their home countries and, sometimes, internationally.
The function of NIPOST is to improve connectivity within a country, making it easy for people and businesses to ship goods.
How does NIPOST sort mail?
They have franking machines that read the address and spray a code on it. The mail is sent to a sorting machine that sorts it to city or postal code. It is then transferred to the destination distribution center and given a final sort and sent to your local Post office for final delivery.
Does NIPOST check mails?
Yes, the NIPOST scans mail as part of their mail-checking procedures. This enables them with tracking and sorting of mail or package as well as improve delivery accuracy.
They scan mail for operational purposes, not for content inspection. NIPOST workers are restricted from opening mail/packages without authorization or the sender's approval. Also, mail scans and information about mail processing are protected by federal law and can only be used for official purposes.
Does NIPOST deliver election materials?
No, this has raised a lot of questions among Nigerians. NIPOST is a federal government agency but INEC usually chooses to use private couriers to transport election materials across the states, local government, and pulling units.